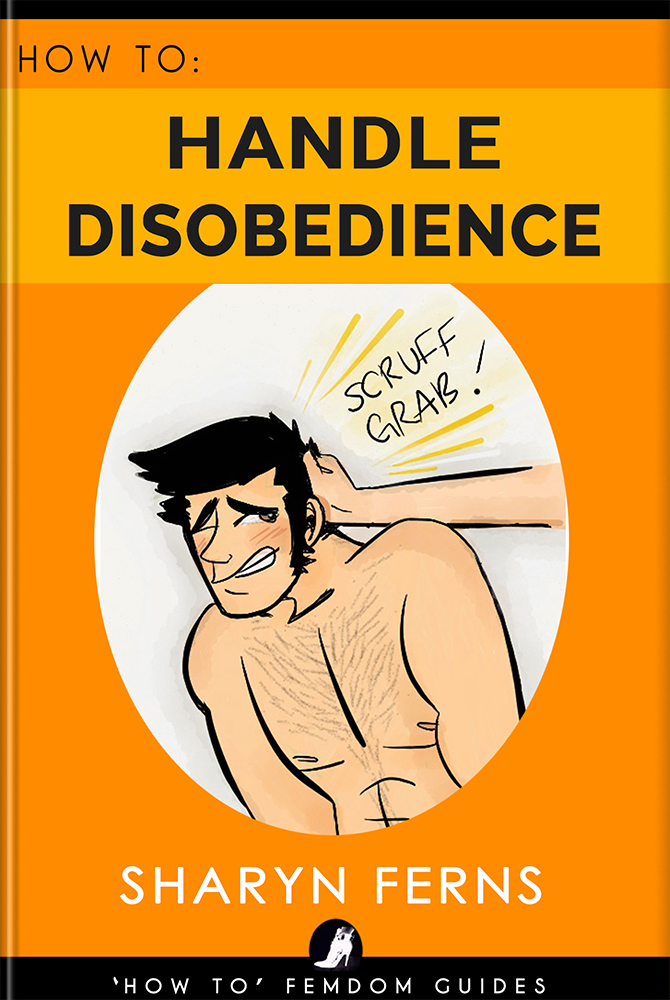 Part of the
'How To' Femdom
series:
How To Handle Disobedience: For Dominant Women
"My submissive won't do what I want!"
This is a common complaint, especially for new femdoms. This guide will help.
Whether your submissive forgets to do things you've asked of them, or doesn't complete tasks you set, or thinks it's fun to disobey, or outright says 'no' when you ask something of them, this guide is for you. 
As a new Domme, disobedience can shake your confidence and leave you struggling because you just aren't sure what to do. Maybe you've tried a bunch of things to get your dynamic back on track, but it hasn't worked out as you'd hoped.
This short, sharp, practical 'How To' femdom guide is for you.
Discover why your submissive disobeys, what makes them obey, and how you can build a dynamic that makes them fall over themselves to obey you. 
Far past the basics of building a relationship where obedience is a given, this guide presents an actionable strategy for handling your submissive's disobedience: SLAPS*.
SLAPS is an acronym that describes 5 practical steps that will not only help you handle your submissive's disobedience, but that will also strengthen your dynamic while you're at it. 
S - Seek Clarity
L - Listen
A - Agree
P - Punish (optional)
S - Start fresh
SLAPS is not just going to help you deal with an instance of disobedience, but will help you use the experience to better understand your submissive, to improve communication, to increase intimacy, and to make your dynamic and your relationship better. 
The toolset and strategies in this guide reach wider than simple disobedience and you can apply them more broadly to help improve your relationship, but at its core, it's about helping you handle your submissive's disobedience. 
*This guide contains no actual slaps!
Published:
December 9, 2019
Cover Artists:
Genres: